Strategic thinking Training
With the end in mind, the ability to see ahead, deeper, and beyond the customary horizons in your thoughts and ideas A two-day thorough and practical strategic thinking training programme is meant to help people think differently in order to make better strategic decisions that lead to better results.
THE FOLLOWING DETAILS ARE FOR THE STRATEGIC THINKING TRAINING PROGRAMME (DURATION: 2 DAYS):
Through the two-day Strategic Thinking Training Program, strategize and move in the right direction to achieve your life's dream goals! '
APPLY FOR A QUOTE RIGHT NOW!
Our "Strategic Thinking" training session can be offered at your preferred location in India or abroad!

Dates of Training: Flexible according to the demands and requirements of the client.

Locations for In-House Training: We have properly qualified teachers all over India, allowing us to provide training to our clients anywhere in the country.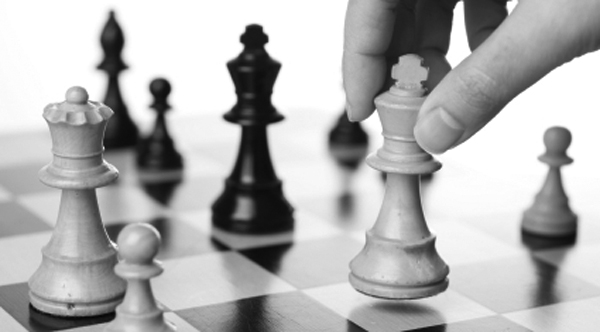 How many times has your management been confronted with a circumstance requiring clarity of thought and direction, rapid thinking, strategic planning, organization, structure, problem solving, and confidence?

When you combine all of these factors, you get strategic thinking. That is why it is critical to think clearly.

The right thoughts can not only fix issues, but also prevent them from occurring in the first place. That is the essence of strategic thinking. Strategic thinking and management, on the other hand, are not skills that can be learned quickly. It's a procedure that needs to become a habit rather than an afterthought.
The Need for Strategic Thinking
The way the heads of various teams approach the company's bottom line and plan to achieve it is referred to as strategic thinking or strategic management. They are responsible for achieving the goals of an entire division made up of numerous clubs. There are three aspects that every brain must be capable of in order for this to happen, and that is exactly what our strategic thinking curriculum targets.
Finding the path or direction that will lead to success.
Understanding how to create, organise, structure, and execute a strategic plan
Problem resolution, as well as the confidence required for it
By the end of the training, strategic thinking becomes a reflex for the team, not an afterthought.
How can we do this for you?
As previously stated, strategic thinking and management must be seen as an afterthought. It should be the very first thing that comes to mind. It must become a habit. We use a system of experiential learning that is provided to make this a habit.
Case studies in progress
Role-playing
In a non-threatening environment, the participants are put in a position where their thought process is steered through a map of what it should be like in real life to make strategic thinking a practice. This enables people to put it into practice in their daily lives.
Would you like to know more? Then contact us now!
Some Of Our Management Development Program