Conflict Management Training
A sought- after training program for managers, the Conflict Management Training, is designed for managers to recognize, confront, manage and resolve conflicts common among employees in the workplace.

Conflict resolution at the right time results in efficient managers motivating their teams to be open and creative and provide maximum performance.
BELOW DETAILS ARE FOR CONFLICT MANAGEMENT TRAINING PROGRAM (DURATION – 1 DAY):
REQUEST FOR A DETAILED COURSE OUTLINE TODAY !
Management training:
A printed workbook with relevant content covered in the classroom session plus additional case scenarios and exercises with relevant reading material for future reference along with the space for personal notes.
A self-assessment questionnaire of Thomas Kilmann Conflict Mode Instrument for all participants with analysis of their own style of conflict resolution.
A short self-assessment for introspection on conflict management with score interpretation.
Many case scenarios for live role-plays and introspection exercises for practice in the classroom.
An optional pre and post assessment questionnaire with evaluation for all participants on Conflict Management.
An optional internal teaser/flyer/brochure for awareness of the Conflict Management training program in the respective client organization.
An optional pre-course reading or videos on Conflict Management topics.
Conflict Management Competency which includes skills as:

Communication skills
Negotiation skills
Building trust
Influencing skills
Emotional Intelligence
The Conflict Management training program leads managers to inspire employees towards becoming an open, creative and result-oriented individual and team!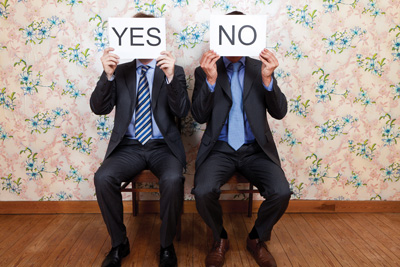 Today's work environment is filled with people from different backgrounds. When people come from different backgrounds, they have different viewpoints and different ideas for solutions to challenges. They also have different definitions for right and wrong that are a result of their social conditioning. These differences are the reasons why conflicts arise in the first place. The only way to resolve conflicts then is to….

STOP LOOKING FOR THE RIGHT AND WRONG. START LOOKING FOR A SOLUTION THAT MEETS THE LARGER GOAL OR OBJECTIVE!

This involves an understanding of one's own behaviour and everyone else's too. That is why conflict management workshop is a need today.
REQUEST FOR A QUOTE TODAY!
Our 'Conflict Management' training program is delivered at your suitable business premises anywhere in India or abroad!

Training Dates: Flexible as per Client needs and requirements.

In-house Training Locations: We have professionally qualified trainers across PAN India which enables us to deliver anywhere in India for our clients.

Conflict at work is an everyday occurrence and a part of everyone's lives. When people with different personality types and backgrounds come together, conflict is bound to arise.

Every office environment is witness to this but how we handle this as individuals and employees is what makes us stand out!
How can we do this for you?
As we said before, the only way to turn an environment into a conflict free zone is getting people to look at the bigger picture and accept differences. To help the participants make this change, we educate them on the following aspect with activities that help them integrate it in their life and work.
Acceptance: Get them to introduce each other so that they see the opposite person in a different light
Understand Conflict:Help them understand the different types of conflict that exist and the reason for their occurrence
Understand Behaviour: Behaviour patterns of their own and the people around that can cause conflict
Belief Systems: Understanding their own belief system and chief values that they subscribe too
We end the entire session by putting together all these aspects and helping the
Would you like to know more?
Then contact us now!
What do you get as a result of this?
Employees who know how to put aside conflicts and the personal bias that arises because of it and work towards a common goal!