Presentation Skills Training
Effective Presentation Skills Training to present with technique to impact and influence.

A practical one-day and two days intensive corporate presentation skills training program for those who want to present and share data, information or ideas to an audience, be it small, big or just one important person to achieve a specific result.

Also available as half a day program as a fast track presentation and public speaking course.
BELOW DETAILS ARE FOR EFFECTIVE PRESENTATION SKILLS TRAINING PROGRAM (DURATION – 2 DAYS):
A comprehensive 2 Days program to transform presentation performance!
REQUEST FOR A QUOTE TODAY!
Our 'Effective Presentation Skills' training program is delivered at your suitable business premises anywhere in India or abroad!

Training Dates: Flexible as per Client needs and requirements.

In-house Training Locations: We have professionally qualified trainers across PAN India which enables us to deliver anywhere in India for our clients.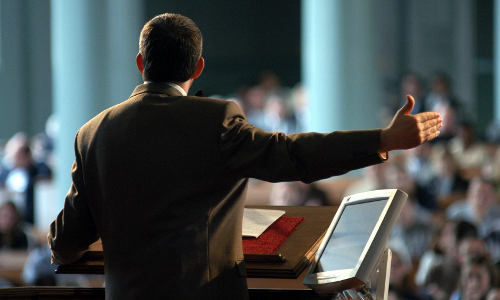 IN TODAY'S COMPETITIVE MARKET, THE PITCH IS EVERYTHING.
t doesn't matter who the audience is. Whether the aim of it is to get a buy in from the team and management of your organization or if it is to persuade a client, the pitch decides the outcome.
Have you ever been to a presentation or a conference where you simply couldn't help but admire the speaker? It didn't matter how long the session went on, you did not want to miss even a single word? They are THE MAGICAL PRESENTERS.
Magical presenters aren't born, they have learnt their presentation skills and improved on them along the way. So can YOUR performers! They just need the right push!
How can we do this for you?
Theory while it helps in creating the plan for delivery and powerful message, does not help in the actually delivery in front of an audience. Presentation skills can be honed only through delivery. That is where presentation skills training comes in handy.

As a practice, our Magical Presenters program starts out with having the participants make a quick presentation. This session is then recorded to understand the exact learning that is needed. All of these learnings are then put forth and discussed in theory. To ensure that the participants are actually able to apply them, they are then asked to make another presentation at the end of the program. They are then given a before and after analysis which gives them the confidence needed to get out there and deliver a great pitch!
This 2 day program is a step towards you doing better business in the immediate future!
Would you like to know more? Then contact us now!
Some Of Our Soft Skill Training Program