Communication Skills Training
The art of getting your message across effectively is a vital part of being a successful manager.

Every day, business persons have to communicate with people at different levels of the organization or with people external to the organization.

As you begin to communicate more effectively, this workshop will help you to consolidate and build on your own skills.
Face-to-Face Communication
Vocabulary
Rate of Speech
Fluency
Tone Pitch
Body Language
Handshakes
Postures and Gestures
Rapport Building
How to have small talks
How to build interesting conversations
For more information please write to us at [email protected]

Every aspect in our life is communication driven. Whether it is something as regular as negotiating on vegetable prices, time spent with family, or every interaction that happens in the office space. Communication is not words spoken, but it is words understood, accepted and acknowledged by the receiver. This acknowledgement is what is considered effective communication skills.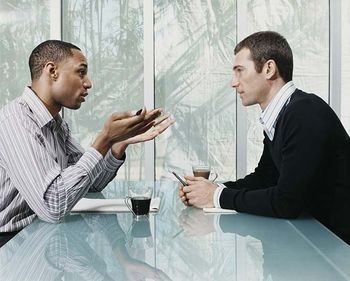 Why Communication Skills?
Whether an employee is simply sending out a simple update mail on a task informing his team and manager on the progress or making a presentation on planning or strategy, effectively getting across the message is the measure of successful communication.

Everyone can communicate at different levels but effective communication skills result in great work. That is why you need to

COMMUNICATE TO MAKE DIFFERENCE
That is what you gain from an effective communication skills program!
How can we do this for you?
Effective communication skills is a result of
Understanding the Basics: In this, the participant learns about body language and gesture reading, effective listening and reading, probing questions and taking notes
Exchanging Information: In this, the participants learn about to initiate contact, greet, passing on information, telephone etiquette, writing letters and mails effectively along with using information technology
Acquiring More Skills: In this, the participants will learn to apply the skills they acquired in the sessions before to engage in one on one communication, creating and presentation strategies and reports, briefing, negotiating effectively, reaching and engaging with an audience and finally about making a visual impact
Communicating for Results: In this, the participants take all the learnings from the previous sections and apply to generate impact and results. This includes an understanding of using language for advertising and PR by creating an identity
Would you like to know more? Then contact us now!
What do you get from this?
Employees who know how to make an impact with the right communication style!
Some Of Our Soft Skill Training Program