Key Account Management Training
The often-cited 80/20 rule tells us that as much as 80% of a company's revenues can come from as little as 20% of its clients. One of the responsibilities of a sales manager is to strategize with their salespeople in regard to those clients.

One must have a plan to develop, penetrate and keep key accounts. This module will focus on account manager role in planning and strategizing to develop new account and maintaining the existing ones.
Learning Objective:
Relationship building
KAM concept
Negotiation
Developing Key Accounts
Understanding Social Styles
Empathy and Trust Building
A business that sells services and then forgets about it is not in the game for the long run. A business needs to look beyond just sales and customer satisfaction to become a giant and remain one even after a couple of decades. That is where key account management comes into the pictu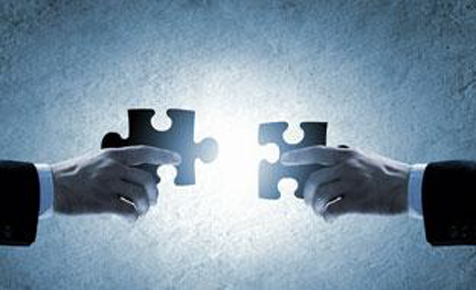 Why Key Account Management?
CREATING AN EVERLASTING RELATIONSHIP WITH CUSTOMERS AND WHO PLAY A STRATEGIC ROLE IN THE GROWTH OF AN ORGANIZATION
That is what key account management is all about. It is more than selling a big order once. It is about building such a relationship with your customers that no matter what the size of the order, they always come to you. It is not just about creating a wow moment once. It is about building a level of understanding and trust that the customer feels like every single communication is a moment of wow.

This can only be achieved when the employee is involved in the account with not just his brains but also his heart and soul. That is where training in key account management makes a difference!
How can we do this for you?
We shall achieve this by,
Enhanced account mapping
Learn usage of "TOM matrix – Target Opportunity Matrix"
Understand & learn Account review mechanisms
Understand customer needs and behavior (Life cycle)
Understand stages of Key account management & relate to the criticality of their role at each stage for each key account
Use business drivers and value creators proactively
Structure skills, systems and resources
This will Bring tangible difference with respect to Higher CSI and Sales & Market Share.
What do you get as a result of this?
Employees who know how to build market share, brand recall and visibility by enhancing customer relationships. At the end, your organization will see enhanced longevity of key accounts!
Would you like to know more? Then contact us now!
Some Of Our Sales Training Programs