Channel Sales Management Training
Channel sales management training enable participants to analyze and better manage the partner organizations. Empowered sales people to facilitate the development of high-performance channels. Our workshop and training program impart necessary skills to understand business issues , to plan and develop strategies for improving channel performance via enhanced channel design and engagements, effective dealer management etc.

For more information please write to us at [email protected]

Combine the art of selling with the science of appropriately managing the sales process to ensure that the company profits and it's customers receive the best of services; and you get sales management. But sales management is not just keeping tracking of orders and finance that comes as a result of sales. It is a far more effective process that aids in maximizing benefits for the organization.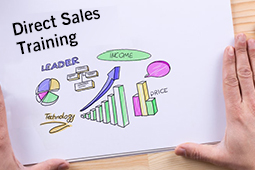 Because to close one sale your personnel probably meet a hundred. It is important to understand how you can classify different customers as a prospect of sale to have a steady stream of leads to….

MAXIMIZE AND ENHANCE SALES PENETRATION

Creating this constant funnel by upskilling your employees is what sales management does for your organization.
How can we do this for you?
We shall help your employees develop an understanding and integrate sales management in their practices by,
Understanding Funnel Management in the current role to enhance sales penetration and spread
Understanding the Decision Making Units (DMU) of customers – Understanding customer environments and Key accountable people
Understanding Business Processes – Understanding the product flow and need of association with various departments
Customer Classification – Understanding the ABCD classifications of customers and mining them well
This enables them build a strong sales pipeline and keep the flow of sales steady contributing the bottom line of the organization
Would you like to know more? Then contact us now!
What do you get as a result of this?
Employees who know and understand how to apply sales management concepts to maximize closure of sales and profits for the organization!
Some Of Our Sales Training Programs